Episode 95: The Argonne (WWI)
Guest: Richard Merry, author The Great War in the Argonne Forest
Sunday, March 13, 2022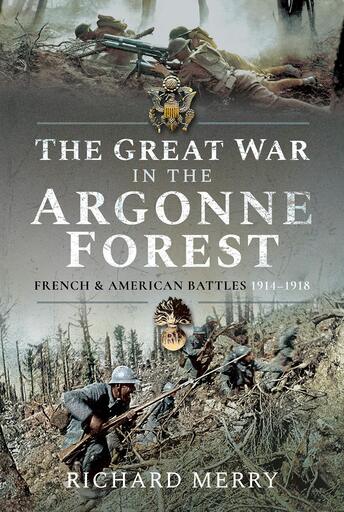 From 1914-1918, soldiers from all over the world found themselves in this remote part of the Western Front, battling to control this forbidding piece of French woodland. French, Germans, Italians, Austrians and, eventually Americans all came to know the horrors of fighting in the Meuse Argonne. It was here, in 1918, that America launched its final offensive of the Great War. Battles that saw Charles Whittlesey and his 'Lost Battalion' hold out against insurmountable odds and Sergeant Alvin York, the Tennessee backwoodsman and pacifist, writes himself into American military history.
Join host-historians Chris Anderson and Rick Beyer in welcoming Richard Merry to talk about his new book, The Great War in the Argonne Forest, and this epic four-year campaign that brought the First World War to an end. This Sunday at 4PM ET on History Happy Hour, the spot where history is always on tap.
---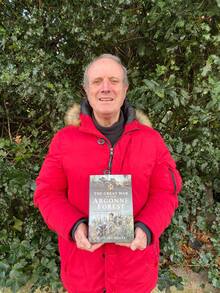 Richard Merry has had a life-long interest in the First World War. His particular interest in the Argonne was sparked when he was given a shoebox of correspondence and photos from his Great-uncle Bob, who served there. He now owns a 450-year-old house in the forest, which was used by all the protagonists as a resting place. He spends the summer there acting as a voluntary battlefield tour guide. During the winter he lives in London and is a regular contributor to specialist military magazines. Writing about the Argonne campaigns has led to a number of speaking engagements, including the National Army Museum in London.