Encore Episode: Marian Anderson, Voice of Freedom
Guest: Dr. Adriane Lentz-Smith, Duke Historian
Sunday, February 13, 2022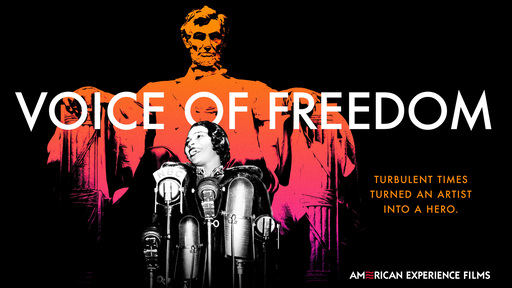 On Easter Sunday, 1939, contralto Marian Anderson stepped up to a microphone in front of the Lincoln Memorial. Inscribed on the walls of the monument behind her were the words "all men are created equal." Barred from performing in Constitution Hall because of her race, Anderson would sing for the American people in the open air. 75,000 people saw her perform, while the whole nation could hear her via radio. This landmark moment, and Anderson's rich history, are the subject of a PBS American Experience documentary Voice of Freedom.
In this encore episode of History Happy Hour, host-historians Chris Anderson and Rick Beyer talk about the film with one of the historians who appeared in it, Adriane Lentz-Smith from Duke University. Marian Anderson - Voice of Freedom, this Sunday at 4PM On History Happy Hour, where history is always on tap.
---
Adriane Lentz-Smith is Associate Professor and Associate Chair in Duke's Department of History where she teaches courses on the Civil Rights Movement, Black Lives, Modern America, and History in Fact and Fiction. A scholar of African American history as well as the histories of the twentieth-century United States and the US & the World, Lentz Smith is the author of Freedom Struggles: African Americans and World War I (Harvard University Press, 2009).