Encore Episode: The Ghost Army
Co-host Rick Beyer talks about the WWII Warriors of Deception
Sunday, January 30, 2022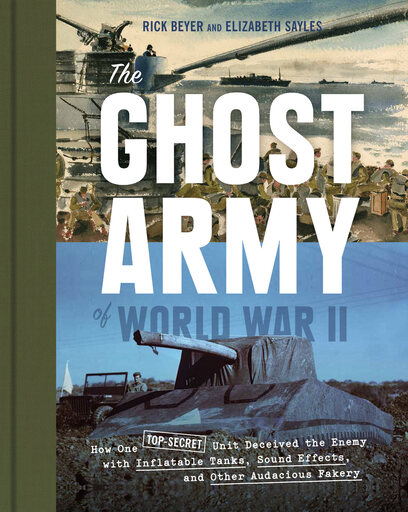 This week on History Happy Hour: A bill awarding the Congressional Gold Medal to the Ghost Army of WWII recently won final passage in the House, and has gone to the president for his signature. A perfect time to revisit the story of the Ghost Army in an encore episode.
As Sun Tsu so aptly pointed out in his classic The Art of War, "All warfare is based on deception." Host Chris Anderson talks to his fellow host Rick Beyer about the deceptions carried out by the 23rd Headquarters Special Troops during WWII. Rick is the co-author, of The Ghost Army of World War II and the director of the PBS documentary of the same name. He has worked for seven years to bring about passage of the gold medal.
Learn more about the part played by one of the war's most unusual, and unsung, military units in the final defeat of Nazi Germany. Sunday at 4 PM ET on History Happy Hour, where history is always on tap.