History Happy Hour Episode 155 – Epic Battles of Ancient Greece
Guest: Stephen P. Kershaw
Sunday, July 23, 2023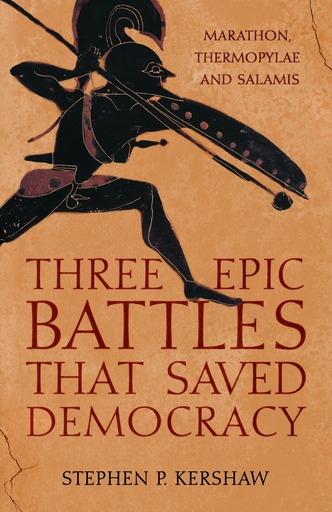 This week on History Happy Hour: It has been almost exactly 2,500 years since Athens, the birthplace of democracy, fought off the mighty Persian empire. What possible relevance does this have today?
Our guest this week is Stephen Kershaw, author of the new book Three Epic Battles that Saved Democracy. We'll explore three epic campaigns - Marathon, Thermopylae and Salamis - that Kershaw argues saved democracy, and without which the history of Europe and the West would have been radically different.
Epic Battles of Ancient Greece – and what they mean to us. Sunday at 4PM on History Happy Hour, where history is always on tap.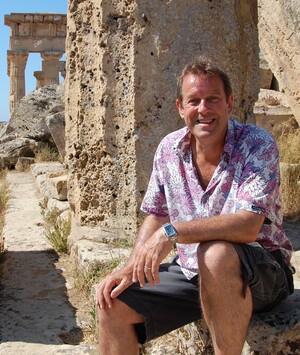 Dr Stephen Kershaw
has had a special interest in the world of the Ancient Greeks and Romans ever since being introduced to Homer's
Iliad
by an inspirational teacher at his primary school. He has been a Classics tutor for some thirty years, teaching at all levels from beginner to PhD. He also created Oxford University's online courses on Greek Mythology, The Fall of Rome and The Minoans and Mycenaeans. He lectures at the Victoria and Albert Museum and, as Professor of History of Art, runs the European Studies Classical Tour for Rhodes College and the University of the South. Previous books include
ABrief Guide to the Greek Myths
and
A Brief History of the Roman Empire
. He lives in the Oxfordshire village of Deddington with his wife, the artist Lal Jones.