History Happy Hour Encore Episode 154 – Mussolini and Fascism
Guest: John Foot
Sunday, July 16, 2023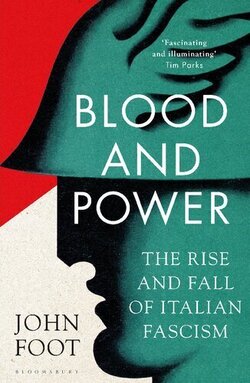 This week on History Happy Hour: In the dark days after WWI, a new movement swept over Italy. Fascism promised to build a 'New Roman Empire' and make Italy great again. Soon came violence, black shirts, and Benito Mussolini.
Chris and Rick welcome John Foot, author of Blood and Power: The Rise and Fall of Italian Fascism. The disturbing story of Italian fascism from 1915 to 1945 – and the ways in which it still reverberates to this day.
Sunday 4PM ET on History Happy Hour, where history is always on tap.
John Foot
is Professor of Modern Italian History at Bristol University. He has written seven books, including
The Archipelago: Italy since 1945
and
Calcio: A History of Italian Football
. He is a contributor to the
Guardian
,
Independent on Sunday
,
London Review of Books
and the
TLS
. He has appeared in a number of TV documentaries.