History Happy Hour Episode 121: Nimitz at War: Command Leadership from Pearl Harbor to Tokyo
Guest: Craig Symonds
Sunday, November 27, 2022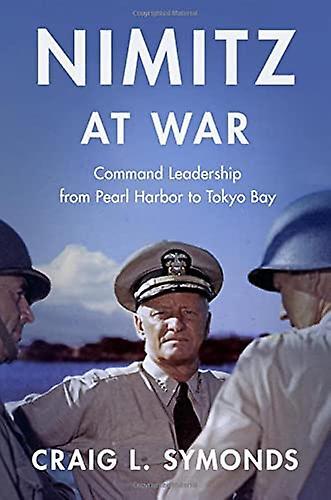 This Week on History Happy Hour: Admiral Chester Nimitz won WWII in the Pacific – commanding the Pacific Fleet from a few days after Pearl Harbor until the end of the war. A quiet man capable of being both a measured diplomat and a riverboat gambler, he planned the great victories of the Pacific and transformed the devastated and dispirited U.S. Fleet into the most powerful naval force in history
Chris and Rick welcome back History Happy Hour alum Craig Symonds, author of the new book, Nimitz at War: Command Leadership from Pearl Harbor to Tokyo Bay. HHH alum Andrew Roberts says "This is destined to be the defining life of Chester Nimitz for a long time to come."
The wartime leadership of Admiral Nimitz, Sunday at 4PM ET on History Happy Hour, where history is always on tap.
Craig Symonds is a distinguished naval historian who taught for more than 30 years at the US Naval Academy and has most recently been the Ernest J. King Distinguished Professor of Maritime History US Naval War College. A former Navy officer, he is the author of many books on American naval history, including The Battle of Midway, and Operation Neptune: The D-Day Landings and the Allied Invasion of Europe. He has won numerous awards including the Samuel Elliot Morison Award for Naval Literature. This is his third appearance on History Happy Hour.