History Happy Hour Episode 104: Eisenhower's Memoirs - Cancelled
Guests: Professor Nicolaus Mills from Sarah Lawrence College
Sunday, June 5, 2022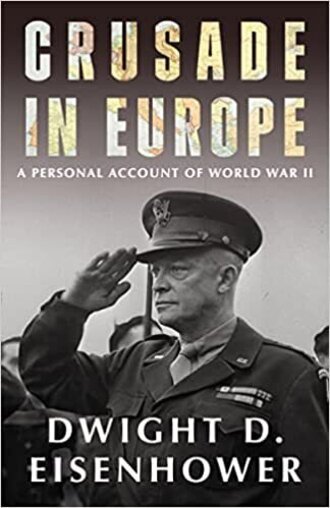 Due to unforeseen technical difficulties, this week's Live from Normandy episode of History Happy Hour has been cancelled.
We hope to reschedule Eisenhower's Memoirs at a future date.
Please join us next week, Sunday, June 12th at 4PM with our guest Edward Shawcross to discuss his book The Last Emperor of Mexico.
This Week on History Happy Hour: On the eve of the 78th anniversary of the D-Day landings, Chris and Rick will be live from Normandy. And appropriately enough, the topic will be D-Day's Supreme Commander Dwight and his classic wartime memoir Crusade in Europe. The book has just been re-issued in paperback by Vintage Books.
Since Eisenhower is not around, Chris and Rick will talk to Professor Nicolaus Mills from Sarah Lawrence College, who argues the book has many relevant lessons for readers encountering it for the first time.
Crusade in Europe, Sunday at 4PM on History Happy Hour where history is always on tap.
---
NICOLAUS MILLS is a professor of literature and American studies at Sarah Lawrence. He is the author of numerous books including Winning the Peace: The Marshall Plan and America's Coming of Age as a Superpower. He is also a contributor to The New Republic, The Daily Beast, The Boston Globe, The New York Times, New York Daily News, and other publications.