Episode 86: WWII's China-Burma-India Theater
Guest: Robert Lyman, author, A War of Empires: Japan, India, Burma & Britain: 1941–45
Sunday, December 19, 2021
This Week on History Happy Hour: It is the forgotten corner of WWII: The China, Burma, India theater. When Japan brutally defeated the British and Indian Armies, the situation turned desperate. New commanders, new tactics and a multi-million-man Indian Army gave the allies a shot at redemption. Would it be enough to turn the tide of war?
Host-historians Chris Anderson and Rick Beyer welcome Dr. Robert Lyman to talk about his new book: A War of Empires: Japan, India, Burma and Britain: 1941–45.
Find out how the hard-fought campaign impacted WWII, and led to a redrawing the map with an independent India. This Sunday at 4PM ET on History Happy Hour, where history is always on tap.
---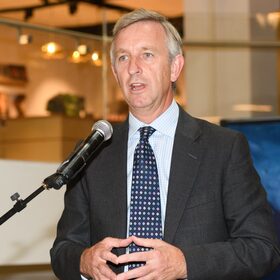 After finishing a twenty-year career in the British Army in 2001,
Dr. Robert Lyman
has published widely on WWII in Europe, North Africa and Asia. He is an elected Fellow of the Royal Historical Society, and was the BBC's historical adviser for the VJ-Day commemorations in 2015 and 2020. Lyman has been a trustee of the Kohima Educational Trust, which seeks to provide educational opportunities for young learners in Nagaland, since 2004 and Chairman between 2008-2016.