Episode 85: Hitler's American Gamble
Guests: Brendan Simms and Charles Laderman, authors, Hitler's Americam Gamble: Pearl Harbor and Germany's March to Global War
Sunday, December 12, 2021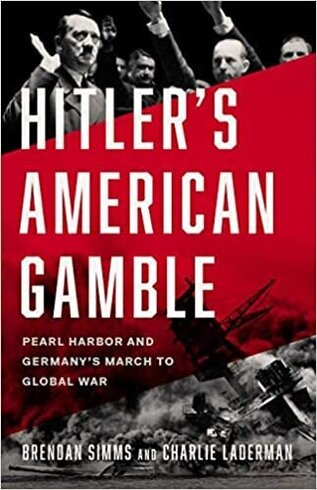 This week on History Happy Hour: FDR called December 7, 1941, "A day that will live in Infamy" and declared war on Japan. But it was not until four days after the Japanese attack on Pearl Harbor that Adolph Hitler stunned the world by declaring war on the United States. The fate of the hung on the calculations and decisions made in those few days, and history could have turned out very differently.
As we commemorate the 80th anniversary of these momentous events, host historians Chris Anderson and Rick Beyer welcome historians Brendan Simms and Charlie Laderman, authors of Hitler's American Gamble: Pearl Harbor and Germany's March to Global War. Historian (And HHH alum) Andrew Roberts calls their book "hard-hitting revelatory and superbly researched."
The myths and realities of the earthshaking days following Pearl Harbor, Sunday at 4 PM on History Happy Hour, where history is always on tap
---

Brendan Simms is a professor in the history of international relations and fellow at the University of Cambridge. He is the author of many books, including
Europe and Hitler.
He lives in Cambridge, UK.

Charlie Laderman is a lecturer in international history in the war studies department at King's College London He is the author of several books on US-UK foreign policy including Sharing the Burden.