History Happy Hour Episode 146 – Dunkirk; The German View
Guest: Robert Kershaw
Sunday, May 21, 2023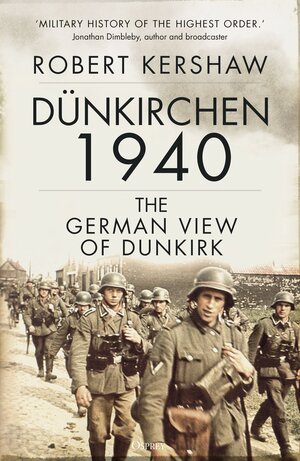 This Week on History Happy Hour: The evacuation of more than 300,000 soldiers from the Belgian port of Dunkirk in 1940 was the stuff that myths and legend are made of. But how did it look from the German perspective?
Chris and Rick welcome acclaimed British historian Robert Kershaw, author of the new book Dunkirchen 1940: The German View of Dunkirk. Kershaw draws on German interviews, diaries and unit post-action reports to create a page-turning history of a battle that we thought we knew.
Dunkirk: A German View, Sunday at 4PM ET on History Happy Hour, where history is always on tap.
Robert Kershaw
is a historian and former commander of the 10th Battalion of Britain's Parachute Regiment. He speaks fluent German and attended the German Staff College (Fuhrungsakademie) spending a further two years with the Bundeswehr as an infantry, airborne and arctic warfare instructor.
He has written 12 books, including It Never Snows in September. The German view of Operation MARKET-GARDEN, and A Street in Arnhem. He has recorded for BBC radio and interviewed on numerous TV documentaries