History Happy Hour Episode 168 – Eleanor Roosevelt Goes to War
Guest: Shannon McKenna Schmidt
Sunday, October 22, 2023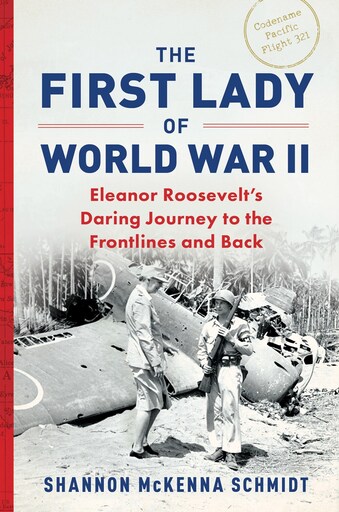 This week on History Happy Hour: The most remarkable journey any president's wife has ever made. In August 1943, under a veil of secrecy, Eleanor Roosevelt began a risky five week tour to the South Pacific to experience what American GI's were experiencing...and report back home. Her journey soon became front page news, as she visited, Hawaii, Australia, New Zealand, and Guadalcanal.
Chris and Rick welcome author Shannon McKenna Schmidt to talk about her new book, The First Lady of World War II: Eleanor Roosevelt's Daring Journey to the Frontlines and Back.
The adventures, secrets and dangers of one woman's remarkable wartime journey…Sunday at 4PM ET on History Happy Hour, where history is always on tap.
Shannon McKenna Schmidt
is an author and journalist. She has written for National Geographic Traveler, Shelf, NPR.Org and other websites and publications. She is also the co-author of
Novel Destinations: A Travel Guide to Literary Landmarks from Jane Austen's Bath to Ernest Hemingway's Key West
, and
Writers Between the Covers: The Scandalous Romantic Lives of Legendary Literary Casanovas, Coquettes, and Cads.
She lives in Hoboken, NJ.