Episode 66: The Winter War:
Guest: David Murphy, author, The Finnish-Soviet Winter War 1939–40: Stalin's Hollow Victory
Sunday, July 11, 2021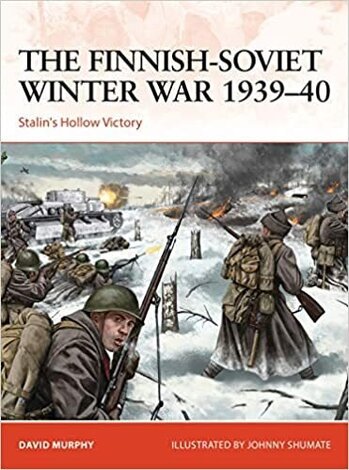 This week on History Happy Hour: A David and Goliath struggle in the frigid Finnish winter. In November 1939, seeking to gobble up new territory, the Soviet Union invaded tiny Finland. Stalin and his generals expected an easy victory. Instead, they found fierce resistance, challenging terrain, and brutal cold. Plus, reindeer!
Host-historians Chris Anderson and Rick Beyer welcome back David Murphy, author of "The Finnish-Soviet Winter War 1939-40: Stalin's Hollow Victory" (and a return guest!) Delve into a fascinating and little-known World War II conflict, and find out how it impacted the larger war to come.
Sunday at 4PM ET on History Happy Hour, the spot where history is always on tap.
---
Dr. David Murphy is a lecturer in military history and strategic studies at Maynooth University in Ireland. A graduate of University College, Dublin and Trinity College, Dublin, he has also lectured abroad at various institutions including the West Point Military Academy and the US Command and Staff College. He has also been a visiting fellow at Oxford. He has published widely and his publications include Breaking Point of the French army: the Nivelle Offensive of 1917 (2015) and Lawrence of Arabia (2011). He is a fellow of the Royal Historical Society.