Chris Anderson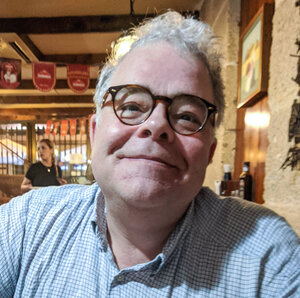 Chris Anderson is the senior historian for Stephen Ambrose Historical Tours. He is well versed in many aspects of American history with special expertise in the Normandy Invasion, the 101st Airborne, the history of Scotland, and the American Revolution.
As the former editor of WWII Magazine, he edited and wrote about all areas of the U.S. involvement in that war. Chris was also one of the original creators of the Stephen Ambrose Band of Brothers® Tour and was a personal confidant of Major Dick Winters, commander of Easy Company, as well as many other veterans of WWII. In 2018 he was inducted as an honorary member of the 506 Parachute Infantry Regiment,
Chris lives in London, where he chronicles his visits to the places where history happened and the fascinating people he meets along the way in his blog, History Hikes.